Last week as the United States Seniors were in Rome for Matteo Pellicone, the Russian Federation was kicking off its annual national tournament. And, the circumstances surrounding this year's event were not ideal for the Greco-Roman powerhouse.
Three weight categories remain unqualified for the Olympics; and because Russia received the banhammer from the World Anti-Doping Agency and the International Olympic Committee last month, no Russian wrestlers will actually represent the country's flag in Tokyo. Instead, they will compete under a cloud of contrived ambiguity in the form of the "Olympic flag". Gold medalists, should there be any, will not be accompanied by the ominously melodic refrains of The State Anthem of the Russian Federation, but rather, the same Olympic Hymn everyone in America has come to know thanks to NBC's long-standing stranglehold on the broadcast rights.


But it was business as usual last week in terms of the competition, with the noted exception that the tournament unfolded in Siberia. Novosibirsk, the birthplace of both Alexander Karelin and Roman Vlasov (77 kg), served as the host city. Most of the event's participants were unfamiliar with the territory, though what its legacy represents was and is well-understood.
All of the tournament champions — aside from '16 Olympic gold Davit Chakvetadze (87 kg) and '18 World champ Sergey Semenov (130 kg) — will compete in the European Championships next month in Rome. Vlasov (who did not wrestle in Novosibirsk), Chakvetadze, and Semenov are on the shelf until March's European Olympic Games Qualifier.
Final Olympic Team selection is still not set in stone. Russia's depth, the envy of the entire sport, is especially considerable at 60 kilograms, where '18 World Champion/'19 runner-up Sergey Emelin and similarly-decorated Stepan Maryanyan both reside. Odds are that 77 kilograms isn't up in the air due to Vlasov's star status — although Russian head coach Gogi Koguashvili told WrestRus regarding 77 that, "the main task is to win the Olympic license. And who will go to the Olympics, we will determine later." Weight categories that are not, at least publicly, stamped down ahead of a World or Olympic event are often decided by results accumulated in the continental championships and secondary targeted events later on in the season.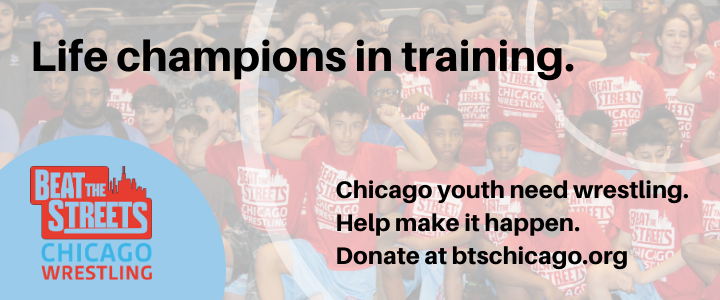 Chakvetadze had endured a string of injuries following his win at the Rio Olympic Games, including a neck issue that forced him off the mat occasionally this past season. His results internationally took a glaring hit post-Rio, and in '18, Bekhan Ozdoev got the call for the World Championships after steamrolling Chakvetadze at the Nationals. But the 27-year-old is beginning to round back into form. His opponent in the 87-kilogram final was former age-group dynamo Alexander Komarov, who succumbed to a first-period gut and struggled to engineer any meaningful offense through the remainder of the bout. That matchup as recently as this past summer would have been seen as a toss-up, and still might be, but Chakvetadze looked very much like his old self (relatively speaking).
The highlight finals match was a back-and-forth battle at 67 kilos between Nazir Abdulaev and Alain Mirzoyan. Abdulaev led 6-0 entering the second period on the strength of a passive/lift and step-out. But in the second, Mirzoyan used his passive to rattle off two gutwrenches and fought furiously till the end.
Semenov — best known to American fans for defeating Adam Coon (NYAC/Cliff Keen) in the '18 World final — decisioned Zurabi Gehehauri in a match that was much more about control and gaining confidence than it was the uncanny athletic scores for which Semenov has become famous. At 77, '18 World Champion Alexksander Chekhirkin shut out '18 Junior World champ Islam Opiev 7-0. Chekihirkin is seen as Vlasov's understudy this Olympic Year but should still receive an opportunity to showcase his viability leading into the summer. As for Opiev (who downed Kamal Bey in the '18 Junior World semis using a variety of "negative wrestling" tactics), he is still U23 eligible after winning his first title in that age group this past fall.
2020 Russian Nationals
FINAL RESULTS
55 kg: Vitaly Kabaloev def. Emin Sefershaev 3-2
60 kg: Zhambolat Lokyaev def. Arthur Petrosyan 7-0
63 kg: Ibrahim Labazanov def. Marat Garipov 5-5 (criteria)
67 kg: Nazir Abdulaev def. Alain Mirzoyan 6-5
72 kg: Adam Kurak def. Magomed Yarbilov 3-0
77 kg: Aleksander Chekhirkin def. Islam Opiev 7-0
82 kg: Shamil Ozhaev def. Ruslan Vardanyan 6-2
87 kg: Davit Chakvetadze def. Alexander Komarov 4-2
97 kg: Alexander Golovin def. Nikita Melnikov 3-1
130 kg: Sergey Semenov def. Zurabi Gedehauri 3-0

Listen to "5PM33: The Marine Corps' Jamel Johnson" on Spreaker.
SUBSCRIBE TO THE FIVE POINT MOVE PODCAST
iTunes | Stitcher | Spreaker | Google Play Music | RSS
Comments
comments