There were plenty of reasons to pay close attention to this weekend's Grand Prix Zagreb Open in Croatia, with the opportunity to watch actual Senior international competition most prominent among them. That plenty of top, headline-grabbing World champs and medalists registered also figured to help "sell" the event; but ultimately, just to see elite-level Greco for the first time since March was all hardcores needed to tune-in.
Except not in the United States. Unfortunately, Day 1 of the Grand Prix Zagreb Open was unavailable via internet stream in the United States and it is unknown at press time if that will change prior to tomorrow's final round.
Three-time Junior World Champion Kerem Kamal (60 kg, TUR, world #3) earned a nice win in his first bout of the day by defeating '18 World silver Victor Ciobanu (MDA) 7-4. 60 kilograms is a round-robin bracket in Zagreb, and since Kamal ended Saturday with two wins, he will go for gold tomorrow. In order to nail down the title, he will have to get past Sweden's Ardit Fazlijia.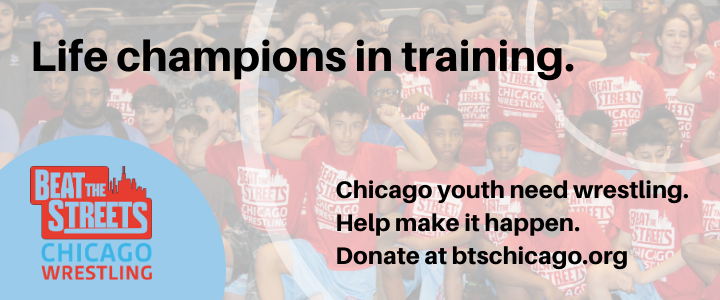 There was a bit more going on at 67 kilos, where Sebastian Nad (SRB) has put himself in position for what would be a very significant tournament win. Nad superior'ed Kristijan Simatic (CRO) before coming back to surprise well-traveled Donior Islamov (MDA) 9-4. According to the bracket sheet, Nad was behind 4-0 in the second period and piled on all of his points in that conclusive frame. Interestingly, Islamov had earlier decisioned '18 World bronze Atakan Yuksel (TUR) 6-1, and it is Yuksel with whom Nad is paired when action resumes on Sunday.
At 72 kilograms, the lightest weight category without a round-robin, two stories have emerged. First is '19 Junior/U23 World bronze Valentin Petic (MDA), who advanced in the semifinal over '14 World/'16 Olympic Champion Davor Stefanek (SRB). Neither the score or methodology of that bout is currently available. On the opposite side of the bracket, Dominik Etlinger (CRO) is in the money match, beating Daniel Soini (SWE) and '20 European Championships silver Selcuk Can (TUR) in consecutive bouts.
Two-time U23 World Champion Daniel Cataraga (77 kg, MDA) was one of the athletes highlighted in our Zagreb preview due to his workrate, style, and presumed trajectory. Cataraga has not yet performed well in a Senior World event, something that is expected to change sooner rather than later. On Saturday, he showed why. Following a a quarterfinal tech over Albin Oloffsson, Cataraga sent '17 World Champion Viktor Nemes (SRB) to the showers via 4-1 decision. The bottom side of the bracket saw Moldovan super-prospect Alexandrin Gutu defeat Pavel Puklavec (CRO) in the semis — after Puklavec had just secured a 3-2 decision over '18 World bronze Fatih Cengiz (TUR).
It was a similar situation for another Croatian, this time at 82 kilos. Karlo Kodric clipped two-time World medalist Emrah Kus (TUR) only to drop a 4-1 decision in the semis to Salih Aydin (TUR). On the bracket's top side, '19 World silver Alex Kessidis (SWE) fell to '17 U23 World Champion Burhan Akudak (TUR).
Notes:
Contrary to earlier reports, Bulgaria wound up not having any wrestlers enter the tournament.
Turkey has seven potential gold medalists out of nine weight categories.
Croatia has three athletes going for gold, three candidates for bronze, and two in repechage rounds.
63 kilograms was not contested.
2020 Grand Prix Zagreb Open
November 7-8 — Zagreb, CRO
GOLD MEDAL MATCHES
Round-robin finals include undefeated athlete listed first. Asterisk (*) indicates a true final (e.g., at 97 kg, Mikheil Kajaia defeated Cenk Ildem in pool competition, but both advanced to the final based on records). 
*55 kg: Ekrem Ozturk (TUR) vs. Serif Kilic (TUR)
60 kg: Kerem Kamal (TUR) vs. Ardit Fazlijia (SWE)
67 kg: Sebastian Nad (SRB) vs. Atakan Yuksel (TUR)
*72 kg:  Valentin Petic (MDA) vs. Dominik Etlinger (CRO)
*77 kg: Daniel Cataraga (MDA) vs. Alexandrin Petic (MDA)
*82 kg: Burhan Akbudak (TUR) vs. Salih Aydin (TUR)
*87 kg: Oskar Johansson (SWE) vs. Ivan Huklek (CRO)
*97 kg: Mikheil Kajaia (SRB) vs. Cenk Ildem (TUR)
*130 kg: Riza Kayaalp (TUR) vs. Marko Koscevic (CRO)
DAY 2 SCHEDULE
Sunday, November 8
10:30am-2:00pm — Repechage through bronze medal matches
6:00pm-8:00pm — Finals

Listen to "5PM40: Sam Hazewinkel and Jesse Porter" on Spreaker.
SUBSCRIBE TO THE FIVE POINT MOVE PODCAST
iTunes | Stitcher | Spreaker | Google Play Music
Comments
comments