United World Wrestling has re-shuffled its list of rankings following this past weekend's Grand Prix Zagreb Open in Croatia, and three American Greco-Roman athletes have made the cut.
On the strength of his silver medal, Xavier Johnson (Marines) surges to #12 at 63 kilograms (12 points), and bronze winner G'Angelo Hancock (97 kg, Sunkist), who also picked up 12 points Sunday, rings in at 13th. Travis Rice (63 kg, IRTC), fifth place in Zagreb with eight points, rockets to #16.
Johnson and Rice are making their first-ever appearances in the United World Wrestling rankings. As for Hancock, this is nothing new; he has pinged up and down UWW's top-20 for the past two seasons.

Kamal Bey (77 kg, Sunkist) remains at #7 following a 1-1 showing in Zagreb, and like Rice and Hancock, he'll have an opportunity to collect more points in a week-and-a-half at the Hungarian Grand Prix, the second-straight UWW "Ranking Series" event for the US on their current European tour. Johnson — along with Ildar Hafizov (60 kg, Army/WCAP), Peyton Walsh (77 kg, Marines), John Stefanowicz (82 kg, Marines), and Daniel Miller (97 kg, Marines) — will be bypassing the Hungarian GP in favor of the Armed Forces Championships.
2018 World silver Adam Coon (130 kg, Cliff Keen) benefits (apparently) from the rankings being restarted. Having earned 40 points in Budapest but initially floating between #6 and #7 on the heavyweight list, Coon now appears at #2 right behind World Champion Sergey Semenov (RUS).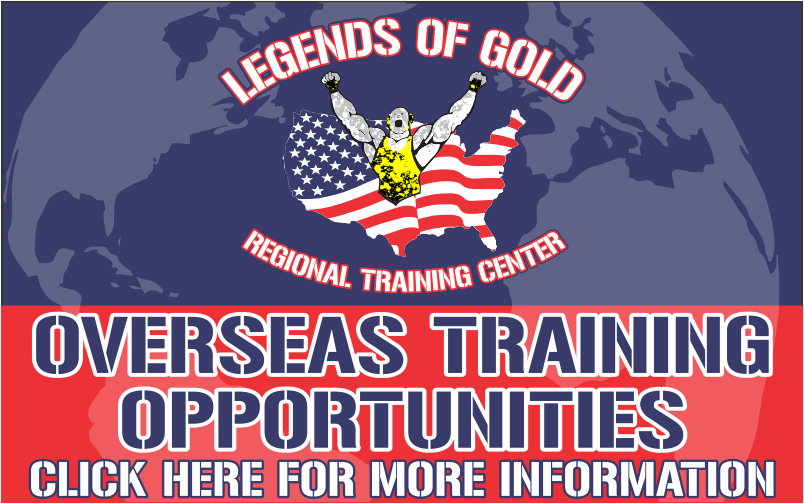 But the latest rankings reset was not kind to several other US athletes. Ellis Coleman (Army/WCAP), previously #11 at 67 kilos with 10 points, is no longer listed. Neither are Sam Hazewinkel (55 kg, formerly #18) and Jesse Thielke (63 kg, formerly #14). RaVaughn Perkins (72 kg, NYAC) was previously ranked 17th following Budapest but UWW has cut off the 72-kilo rankings at 15 athletes.
Below is a breakdown of how "Ranking Series" points are accumulated throughout the season via placing at various events.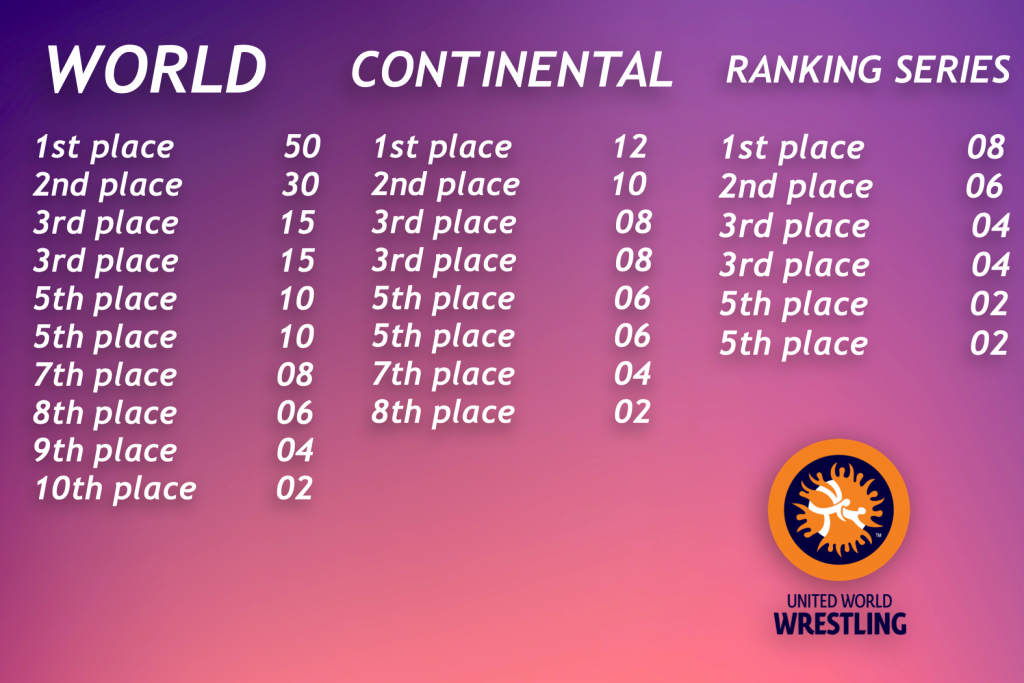 United World Wrestling Greco-Roman Rankings
Post-2019 Grand Prix Zagreb Open
TEAM USA
63 kg
Xavier Johnson (Marines) — #12
Travis Rice (IRTC) — #16
77 kg
Kamal Bey (Sunkist) — #7
97 kg
G'Angelo Hancock (Sunkist) — #13
130 kg
Adam Coon (Cliff Keen) — #2
CLICK HERE TO DONATE TO THE USA GRECO-ROMAN PROGRAM
Listen to "5PM21: Paul Tellgren, Ellis Coleman and Alec Ortiz stop by the Five Point Move Podcast" on Spreaker.
SUBSCRIBE TO THE FIVE POINT MOVE PODCAST
iTunes | Stitcher | Spreaker | Google Play Music | RSS
Comments
comments